What does God want from you?
September 11th at 7:37am
"Come now, and let us reason together," Says the Lord, "Though your sins are as scarlet, They will be as white as snow; Though they are red like crimson, They will be like wool. "If you consent and obey, You will eat the best of the land; "But if you refuse and rebel, You will be devoured by the sword." Truly, the mouth of the Lord has spoken. (Isaiah 1:18-20 NASB)
Our text reveals the grace of the Lord as he speaks through the poetic prophet Isaiah. Israel had backslidden from the Lord, lost their way as a nation. The offer God makes is an offer to reason with anyone who is angry at God or misunderstands his love towards humanity. "Let us reason together" is important because of those who think they know about God, to the degree that they shut off communication with him, may believe that they already know enough about God. The reality is that when I talk to people, they have a very slight if any understanding of God's love and extended grace through Jesus Christ.
Isaiah is the most quoted old testament prophet in the New Testament second only to Psalms, precisely because of the many references to the coming Messiah, the first advent of Jesus Christ ( Isaiah 53:3-12).
There are two options God extended to each of the Israelites as he continues to offer to humankind today similarly. "If you consent and obey" you will be blessed; otherwise, it won't go well with you over time. Refusing to reason with God via his Word given to man (now compiled in the Bible), leaves man to himself without a moral standard, with the chaos, with influences everywhere to an adulterous mindset, false religions, and massive folly that exists in the world.
By coming to the Lord through Jesus Christ to ask forgiveness, we have mercy for not acting out of love for God or towards others. Christ's righteousness will cover us with His love. This is implied in the verse: "Come now, and let us reason together," Says the Lord, "Though your sins are as scarlet, They will be as white as snow; Though they are red like crimson, They will be like wool." (see Matthew 11:28, Revelation 3:20, Luke 15.7, 1 John 5:12)
What does God want from you? The answer is God wants you. Go to God, and he will draw near to you, and the powers of darkness will disappear and have no influence over you. "Submit yourselves therefore to God. Resist the devil, and he will flee from you." (James 4:7)
The opposite, refusal to incline to listen to God despite his grace; or disregard for the need to  reform one's life; or a collective national or international mindset disrespectful of God or others or his creation — via corruptions affecting the poor, children, the climate, nature's balance, agricultural stability in the land, or the animal kingdom, will manifest chaotic trouble for individuals, and perhaps the people of a country's populace, or the world in general (Rev 7:3; 9:4). The sword in Isaiah 1:19-20 means judgement is due: adversaries will be appointed to discipline waywardness by the Lord of Heaven's Armies, which is another name for the Lord.  God is the Great Rearranger, who is always in control of both individual and mass discipline of his created children on earth, using whatever means to do so to wake humankind up. "Whom the Lord loves he disciplines" (Hebrews 12:6, Proverbs 3:2)
Why not instead come to the Lord and reason from the scriptures. There you will find grace. "Come to me all you who are heavy laden and I will give you rest". (Jesus – Matthew 11:28) Here is a picture of God wooing his children back to himself, even though they had been historically wayward, ignoring him. He may be calling you in various ways also:
It will be as though I had never rejected them, for I am the LORD their God, who will hear their cries…and their hearts will be made happy…Their children, too, will see it and be glad; their hearts will rejoice in the LORD. When I whistle to them, they will come running, for I have redeemed them. (Zechariah 10:6-7)
Further reading will give you more understanding on how to find life in Christ.
---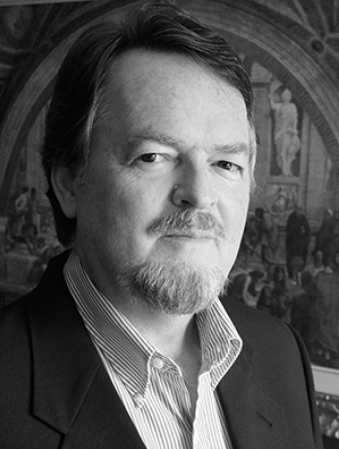 Article posted by Glen R. Jackman, founder of GraceProclaimed.org
Glen has optimized his eldership role to teach the full scope of the New Covenant of Jesus Christ without boundaries.
You can read his testimony.