Realign your Identity with The King of Kings
by Glen Jackman | Posted August 31st at 12:00pm
"For we are God's masterpiece. He has created us anew in Christ Jesus, so we can do the good things he planned for us long ago." (Ephesians 2:10 NIV)
As a Christian, I take it seriously that I am and remain allegiant to the King of Kings, and Lord of Lords. The book of Revelation, penned by the Apostle John, given to him straight from Jesus Christ in a vision, gives guide me the perspective of self-identity. When I read the scripture below, I think of the fascination many have with the Tudor Episodes, the historical plays of Shakespeare, the Game Of Thrones, and many others of this ilk. I also am a British history buff, and nerdy buff of the Baird, yet I am deeply humbled and awed when meditating on this scripture – I take it from John, written for me: Revelation 1: 4-7 NKJV:
Grace to you and peace from Him who is and who was and who is to come, and from the seven Spirits who are before His throne, and from Jesus Christ, the faithful witness, the firstborn from the dead, and the ruler over the kings of the earth. To Him who loved us and washed us from our sins in His own blood, and has made us kings and priests to His God and Father, to Him be glory and dominion forever and ever. Amen. Behold, He is coming with clouds, and every eye will see Him, even they who pierced Him. And all the tribes of the earth will mourn because of Him. Even so, Amen.
Catch a Vision of the Son
I hope to help you realize that you are the masterpiece that scripture indicates that you are. Many Christians suffer from a Spiritual Identity Crisis that can undermine self-confidence and success in every area of life. Your effectiveness, as you seek to live your best life in a socially sensitive culture can be affected. Many look daily for recognition — some may seek approval by being liked on Facebook, for example. If we understand our identity as a son or daughter of God, we can retain our confidence while having no problem, insofar as we commit to discern how we are affected by and respond to the influence of our culture and its social media in the context of being an eternal spirit.
I have appreciated the guidance of Covey's 7 Habits of Highly Effective People and run my scheduled life by his outlined strategies. I appreciate His wisdom in areas relating to personal growth in my relationship to Jesus Christ, and in my business life. Behind The 7 Habits material, that sold over 25 million copies, lies Covey's life view:
You and I are God's own children. We have infinite potential, infinite worth, and we should not compare ourselves with others in any way on the basis of status, position, appearance, fashion, or any of the world's value systems. All of these systems are false sources of self-definition, and we are surrounded by them. We live in a media-saturated world that continuously tries to define who we are. Unless we counteract these false scripts, they become deeply planted in our hearts and minds and also in the hearts and minds of our children.  Dr. Stephen Covey
It is important to identify ourselves correctly — define your sense of who you are as a redeemed child of God, purchased by Christ who gave His life for you — yes you were individually called into His kingdom.
If we don't see our identity as a child of God, our view of ourselves can become shaped by culture. Covey aptly notes: "…if we do not have a deep sense of our true identity as a daughter or son of God the Father — if our basic sense of self, comes from other people, we may develop a false view of life, based on scarcity rather than God's love or abundance".
Give yourself an identity checkup.
If you were going to Toronto and you used a map of Vancouver, you would get lost. If you felt confused and sped up, you would get more deeply lost! Similarly, if we use a map of the culture for our life, directed by the scripting of others — of parents and friends without Christ, as a Christian we will get lost.  Conversely, all of your decision-making and planning can now be mapped using God's GPS with His view of His children's pathway — our heavenly mindmap. Let the Holy Spirit and the Word of God be your guiding principles in all that you do, going forward. Can you commit to this? Commitment can save you from being sucked back into the confusion of false identity.
The Psychologist James Marcia developed views on identity statuses, commitment to your identity being one,  expanded on here by Susan Krauss:
The four identity statuses are built from high and low positions on two identity dimensions. Dimension one is "commitment." People high on commitment have a firm sense of who they are and feel strongly about the choices they have made. People low in identity commitment have an uncertain sense of self.  Susan Krauss Whitbourne Ph.D., Psychology Today article
I like what Covey says: "A scarcity mentality is the tendency to define oneself in terms of being better than, or not as good as, another person", yet if we know that we are a child of God the Father, as a brother or sister in Christ, we are protected from the world's false ideology of self-identity. Don't become a slave of others who try hard to define you through their filter of the world! YOU are a child of God!
We can get derailed from doing important thinking — self-examination important to our destiny. Krauss writes:
At the opposite pole on both dimensions, people low in commitment and exploration fit criteria for "identity diffused." People high on exploration but low on commitment are in a category that Marcia called "moratorium." This means that they have placed a hold on making the major decisions in their lives.  They're thinking hard about what they want to do but aren't ready to commit.
These scriptures below, beautifully depict you as a child of God.1  Hold them close and believe that you are indeed a masterpiece of God! I and my brothers and sisters in Christ are royal king-priests and queen-priests, and Christ is our King of Kings, a Royal priesthood. In identity, I am fully committed to Jesus as my Lord and King-Preist who loves me.
Scripture articulates your identity and defines who you are. If you are not fully committed I appeal to you, consider who your potential below. You are:
BELOVED: "I have loved you with an everlasting love; I have drawn you with unfailing kindness." (Jeremiah 31:3)
A CHILD OF GOD: "See what great love the Father has lavished on us, that we should be called children of God! And that is what we are!" (1 John 3:1)
DELIGHTED IN: "The Lord your God is with you, the Mighty Warrior who saves. He will take great delight in you; in his love he will no longer rebuke you, but will rejoice over you with singing." (Zephaniah 3:17)
FORGIVEN: "He himself bore our sins in his body on the cross, so that we might die to sins and live for righteousness; by his wounds you have been healed." (1 Peter 2:24)
WASHED CLEAN: "Though your sins are like scarlet, they shall be as white as snow; though they are red as crimson, they shall be like wool." (Isaiah 1:18)
FREE: "It is for freedom that Christ has set us free. Stand firm, then, and do not let yourselves be burdened again by a yoke of slavery." (Galatians 5:1)
A TEMPLE OF THE HOLY SPIRIT: "Do you not know that your bodies are temples of the Holy Spirit, who is in you, whom you have received from God?" (1 Corinthians 6:19)
ADOPTED INTO GOD'S FAMILY: "The Spirit you received brought about your adoption to sonship. And by him we cry, 'Abba, Father.'" (Romans 8:15)
CO-HEIR WITH CHRIST: "Now if we are children, then we are heirs — heirs of God and co-heirs with Christ." (Romans 8:17)
RIGHTEOUS: "For He made Him who knew no sin to be sin for us, that we might become the righteousness of God in Him." (2 Corinthians 5:21)
NEW: "Therefore, if anyone is in Christ, he is a new creation: The old has gone, the new has come!" (2 Corinthians 5:17)
A SAINT: "You were washed, you were sanctified, you were justified in the name of the Lord Jesus Christ and by the Spirit of our God." (1 Corinthians 6:11)
SET APART: "You are a chosen race, a royal priesthood, a holy nation, a people for his own possession." (1 Peter 2:9)
AN AMBASSADOR OF CHRIST: "We are therefore Christ's ambassadors, as though God were making his appeal through us." (2 Corinthians 5:20)
A CO-LABORER: "For we are co-workers in God's service; you are God's field, God's building." (1 Corinthians 3:9)
A SWEET AROMA: "For we are to God the pleasing aroma of Christ among those who are being saved and those who are perishing." (2 Corinthians 2:15)
NEVER ALONE: "The Lord himself goes before you and will be with you; he will never leave you nor forsake you." (Deuteronomy 31:8)
A MASTERPIECE: "For we are God's masterpiece. He has created us anew in Christ Jesus, so we can do the good things he planned for us long ago." (Ephesians 2:10)
WONDERFULLY MADE: "I am fearfully and wonderfully made." (Psalm 139:14)
BOLD: "Since we have such a hope, we are very bold." (2 Corinthians 3:12)
HAVING GUARANTEED VICTORY: "You have given me your shield of victory. Your right hand sustains me; you stoop down to make me great." (Psalm 18:35)
HOLDING A SECURED FUTURE: "'For I know the plans I have for you,' declares the Lord, 'plans to prosper you and not to harm you, plans to give you hope and a future.'" (Jeremiah 29:11)
WHOLE IN CHRIST: "In Christ, you have been brought to fullness." (Colossians 2:10)
1 I want to thank Ben Malcomson, Assitant to the Head Coach of the Seattle Seahawks for compiling this scripture list — one of many on the Identity of Christians Listed Scriptures above are of the NIV. 
---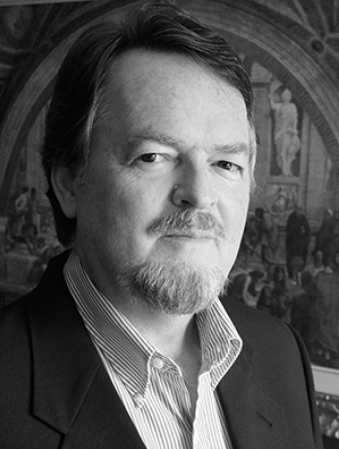 Article posted by Glen R. Jackman, founder of GraceProclaimed.org
Glen has optimized his eldership role to teach the full scope of the New Covenant of Jesus Christ without boundaries.
You can read his testimony.