The value of prayer during trials and tribulations
by Glen Jackman | Posted August 29th at 7:43pm
E.M. Bounds excelled in the gift of prayer, and the teaching of its purpose in the Christian life. He knew all about the need to pray. Originally an attorney, he was called to the ministry by Jesus Christ. As an Evangelist of the South, he was imprisoned by the Union during the civil war. He also served as a military chaplain. He was injured, struck on the forehead by a sabre. In his lifetime he wrote nine books on prayer. I want to look at his viewpoint on prayer when troubles come our way, such as the COVID-19 pandemic of 2019-2020. I believe we can learn from him. He rose at 4 am every morning and prayed until 7 am.
E.M. Bounds points out that the New Testament uses three words to embrace trouble of distinct kinds: tribulation, affliction and suffering. 
Tribulation Jesus forewarned his disciples to expect tribulation – it belongs to this world: In the world, you will have tribulation. But take heart; I have overcome the world. (John 16:33) As Jesus had overcome the world and its tribulations, so might they do the same.
Paul taught the same lesson throughout his ministry when in advising the souls of the early church to continue in the faith: through many tribulations, we must enter the kingdom of God. (Acts 14:22).
Further, Paul, urges patience in tribulation, guiding us to focus on prayer. To Paul, prayer alone would place us where we could be patient when tribulation comes: Rejoice in hope, be patient in tribulation, be constant in prayer. (Romans 12:12) 
Affliction Paul wrote of the afflictions which come to the people of God in this world and regards them as light as compared with the weight of glory awaiting all who are submissive, patient and faithful in all their troubles: For this light momentary affliction is preparing for us an eternal weight of glory beyond all comparison. (2 Corinthians 4:17)
Afflictions can work for us only as we cooperate with God in prayer. As God works through prayer, it is only through this means He can accomplish His highest ends for us. Our Lord works with the greatest effect with His praying ones, especially those encountering trouble or pray for those struggling therein. These know the uses of trouble and its gracious designs.  
Suffering There is a direct correlation between hardship and prayer. Prayer brings us into that state of grace where suffering is not only endured — it is with a spirit of rejoicing. In showing the gracious benefits of inevitable problems we face in life: Not only that, but we rejoice in our sufferings, knowing that suffering produces endurance. (Romans 5:3)
Peter in his First Epistle to Christians to whom he wrote, revealed suffering and the highest state of grace are connected. It is through suffering we are to be brought to seek the Lord in prayer, entering those higher regions of Christian experience: In his kindness, God called you to share in his eternal glory by means of Christ Jesus. So after you have suffered a little while, he will restore, support, and strengthen you, and he will place you on a firm foundation. (1 Peter 5:10 NLT)
It is in the fires of suffering that God purifies His saints and brings them to the highest things. It is in the furnace their faith is tested, their patience is tried, and they are developed in all those rich virtues which make up Christian character. It is while they are passing through deep waters that He shows how close He can come to His praying, believing saints. It takes the faith of a high order and a Christian experience far above the average religion of this day, to count it joy when we are called to pass through tribulation. God's highest aim in dealing with His people is in developing Christian character.1
The discipline of variable troubles We've seen that tribulation, affliction and suffering, is used by God to lead us closer in relationship to Him. God is after begetting in us those rich virtues which belong to our Lord Jesus Christ. Further, the writer of the Epistle to the Hebrews gives us a perfect directory of trouble, comprehensive, clear and worthwhile to be studied. Here is noted "chastisement," another word for trouble, coming from a Father's hand, showing God is in all the sad and afflictive events of life. Though he may or may not cause it, he often rearranges it to further his causes in our personal awareness of our need for Him. He desires that prayer will move us into a journey of sanctification unto holiness, as we are conformed to the image of His Son, Jesus Christ, our righteous example.
We will face one or more variants of trouble in life. Yet concomitantly, we face these in life in the context of God's gracious design. It is not punishment in the accurate meaning of that word, but the means God employs to correct and discipline His children in dealing with them on earth. Then we have the fact of the evidence of being His people, namely, the presence of chastisement.
The ultimate end is that we "may be partakers of his holiness," which is but another way of saying that all this disciplinary process is to the end that God may make us like Himself. What an encouragement, too, that, chastisement is no evidence of anger or displeasure on God's part, but is the strong proof of His love. 2
Take a look at Hebrews 12:5-11 ESV: And have you forgotten the exhortation that addresses you as sons? "My son, do not regard lightly the discipline of the Lord, nor be weary when reproved by him. For the Lord disciplines the one he loves, and chastises every son whom he receives." It is for discipline that you have to endure. God is treating you as sons. For what son is there whom his father does not discipline? If you are left without discipline, in which all have participated, then you are illegitimate children and not sons. Besides this, we have had earthly fathers who disciplined us and we respected them. Shall we not much more be subject to the Father of spirits and live? For they disciplined us for a short time as it seemed best to them, but he disciplines us for our good, that we may share his holiness. For the moment all discipline seems painful rather than pleasant, but later it yields the peaceful fruit of righteousness to those who have been trained by it.
Prayer is to be engaged in its wide range of purposes. Applicably, the infinite variations of trouble arrest our attention, to stop us in the busy rush of life, to awaken the partaker to a sense of their helplessness and their need and sinfulness. In humility, they are called to seek the Lord. There are many lessons in the Word of God that prove this. It was not until King Manasseh was bound and carried away into a foreign land and got into deep trouble, that he was awakened and brought back to God. It was then he humbled himself and began to call upon God. (2 Chronicles 33:11)
The Prodigal Son was independent and self-sufficient when in prosperity, but when money and friends departed and want for money and food caused a dilemma, he "came to himself," and decided to return to his father's house, with prayer and confession on his lips. (Luke 15:11-32)
Many a man who has forgotten God has been arrested, caused to consider his ways, and brought to remember God and pray by trouble. Blessed is trouble when it accomplishes this in men. 3
It is for this among other reasons that Job says: Behold, blessed is the one whom God reproves; therefore despise not the discipline of the Almighty. For he wounds, but he binds up; he shatters, but his hands heal. He will deliver you from six troubles; in seven no evil shall touch you. (Job 5:17-19 ESV)
As you have faced this pandemic or faced a serious illness or family trials among loved ones, have you gone to the Lord in prayer or are you trying to manage on your own? Hear what John teaches, as he talks about life's tribulations and those who are suffering in their own time of trouble: These in white robes—who are they, and where did they come from? … he said, "These are they who have come out of the great tribulation; they have washed their robes and made them white in the blood of the Lamb. Therefore, they are before the throne of God and serve him day and night in his temple; and he who sits on the throne will shelter them with his presence. Never again will they hunger; never again will they thirst…For the Lamb at the centre of the throne will be their shepherd; he will lead them to springs of living water. And God will wipe away every tear from their eyes. (Revelation 7:13-17)
If you have suffered or been sorely tried, God is in all your troubles, and He will see that all shall "work together for good," if you will but be patient, submissive and prayerful.
1 Bounds, E. M. (2004). The Essentials of Prayer. (pp. 28–31). Grand Rapids, MI: Christian Classics Ethereal Library.
2 Ibid
3 Ibid
---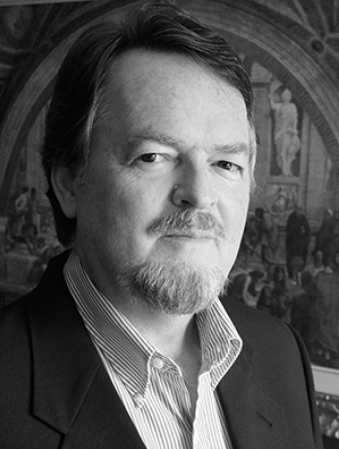 Article posted by Glen R. Jackman, founder of GraceProclaimed.org
Glen has optimized his eldership role to teach the full scope of the New Covenant of Jesus Christ without boundaries.
You can read his testimony.