The role of Conscience – Aiming for Holy Character
by Glen Jackman | Posted October 22nd at 6:16am
Absolute purity — the holiness nearing divine character, follows absolute surrender to the Holy Spirit every day every hour.
Such a life, not manipulated by the world's allurements, yields one's entire being up to God for His sole use. Being careful to think, say, do only what is right — and in truth represent what is right in the eyes of  God — and in the eyes of everybody — evidencing a solid biblically balanced character guided by the Holy Spirit. (1 Tim 4:12; Rom 8:14) 
Our conscience testifies to our reasoning mind: that we have not aligned with the wisdom of this world but in accord with God's grace. A holy conscience renders a tranquil mind — peace with God, and with others, as we mirror the Righteousness of our Lord Jesus, who imputes his holiness via the Spirit. He gives us strength to stand firm to resist the devil who flees before such character — when one holds fast to the Word of Life (2 Corinthians 1:12; James 4:7)
It is not just the imputed righteousness that we receive when we believe in Jesus Christ. We are also to participate in his righteousness through obedience. How much more, then, will the blood of Christ, who through the eternal Spirit offered himself unblemished to God, cleanse our consciences from acts that lead to death, so that we may serve the living God! (Hebrews 9:14 NIV)
Such righteousness of Christ indwelling the godly one displays necessary integrity that guards a man or woman when tempted and brings our Lord's bestowed favour & honour — withholding no good thing from those whose walk is blameless (Psalm 84:11) 
Be obedient to the entire word of God, in body, mind and soul ready to adhere to only His will. This will enable you to do and to be a holy representative to His glory's loving goodness. 
In the world, we will be tested; in a sense, we are under probation — with our conscience either condemning or confirming our conduct — which begins in our mind, with reason weighing each circumstance for or against Christ's Covenant of Grace. Regard the following text as a warning, that our mindset can be fixed on purity and holiness with the Holy Spirt empowering our obedience to the Word of God; or conversely, we fall prey to the alluring desires of Satan that the world presents, in sin:
To the pure all things are pure: but to them that are defiled and unbelieving nothing is pure, but both their mind and their conscience are defiled.  (Titus 1:15-16 NAS) Further in Hebrews, we find that a pure conscience aligns us with Christ's work of redemption: The One who makes people holy and the people he makes holy belong to the same family. So Jesus is not ashamed to call them his brothers and sisters. (Hebrews 2:11 NIrV)
Stand guard as a man or woman called unto holiness, reject erroneous  ways — with cleansed hands, eye and mind, checked ongoingly by conscience as residing in the Spirit — abiding in the vine of Christ's Sovereign Power — shielding us from every dart, every lustful allurement and whispering argument of satan — to live for the Christ's Kingdom true (Rom 8:14; Galatians 5:25)
---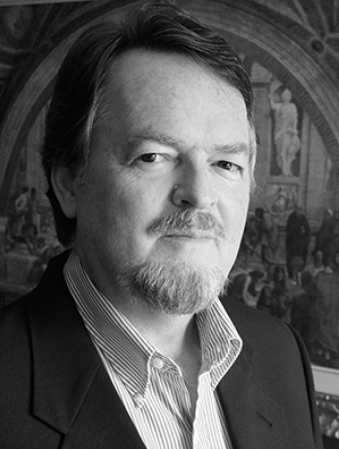 Article posted by Glen R. Jackman, founder of GraceProclaimed.org
Glen has optimized his eldership role to teach the full scope of the New Covenant of Jesus Christ without boundaries.
You can read his testimony.