Sanctification unto Holiness
by Glen Jackman | Posted August 27th at 6:30pm
For I am the LORD your God, so you must consecrate yourselves and be holy because I am holy. (Leviticus 11:44)
Sanctification begins after you have received Jesus Christ as your Saviour. It refers to the lifelong process or result of being made holy. It also refers to being separated unto consecration for divine service — with regard to your life, places such as churches, and things such as bibles, tables and pulpits. It applies to individuals who choose to minister as elders, pastors, or deacons. This includes all such service as well as teachers of the Bible, song leaders, those that pray for others, and show hospitality. Moreover, all focused service set apart to holiness is with a focus to engage the entire church body of Christ in united participation "until we all attain to the unity of the faith and of the knowledge of the Son of God", in a progressive maturity with the aim "to the measure of the stature of the fullness of Christ". (Ephesians 4:11-13)
The church in the new covenant defined by Christ and his apostles has the same pursuit of holiness in a continuum from the old covenant noted above in Leviticus 11:44, now with the calling going out to the entire world empowered by the clear teaching of sanctification. Indwelt with the power of the Holy Spirit of Christ, we can indeed "pursue peace with everyone, and holiness—without it, no one will see the Lord". (Hebrews 12:14)
God's holiness includes an ethical change of character, of a lifestyle of growth in moral perfection. Thus, holiness is a prerogative of God, whereby the indwelling work of the Holy Spirit renews the minds of persons who are obeying scripture, with an attentive listening with the intent to be conformed into the likeness of Christ — of becoming more Godlike or Christlike in character traits such as virtue and affections. (Romans 8:29)
Where someone is not becoming more Christlike, this may indicate either that full surrender to following Christ or a true belief in the Gospel, has not yet occurred. For others, it can mean that they have simply backslidden like the prodigal son and need to rededicate their life. Jesus made it clear that he was on earth to call sinners to himself (Luke 5:32; 15:11-32; ) Not inviting the Holy Spirit to work. in one's life, more often implies that the great doctrine of sanctification has not been well taught.
In the letters of the apostles, the designations for all believers are sanctified ones, saints or holy ones. (Romans 1:7; Philippians 1:1). Sainthood is not hierarchical, applied to more pious-looking or acting believers. Sanctification (spiritual growth) is the complement to being born again (referred to as regeneration). God gifts each new believer with a new mindset desiring to lovingly know Christ.
This gift to all includes a desire to obey his Word, to meet with other Christians for praise, prayer and worship. Sanctification is reliant on the indwelling work of the Holy Spirit in the life of people enacting the potentiation of the entire person "both to will and to act for His good purpose" (Philippians 2:13). 
The noun sanctification (or holiness from the Greek hagiosmos), occurs 10 times in the New Testament (Romans 6:19,22; 1 Corinthians 1:30; 1 Thessalonians 4:3,4,7; 2 Thessalonians 2:13; 1 Timothy 2:15; Hebrews 12:14; 1 Peter 1:2) 
Sincere believers from the "holiness" traditions, originating from Wesleyan thinking developed by John Wesley's Methodism often hold a theology furthered promulgated by some Pentecostal and Charismatic groups. They often emphasize a second work of the Holy Spirit after being born again by baptism by the Spirit, or the outpouring on the Holy Spirit empowering believers both to be holy and to achieve more effective ministry. Among others, the Evangelist Charles Finney, and writer Andrew Murray believed in the second blessing experience of total sanctification. Often the impetus of the desire to obey is prophetically energized by the preaching of eschatological prophecy, indicating that Christ is soon to return in judgement. One thing is certain we will always need the covering Grace imputed to us by the Atonement of Christ and His High Priestly advocacy on our behalf if we do happen to sin. (1 John 2:1)
However, a careful reading of Charles Wesley confirmed by Martin Lloyd Jones in his great compendium The Great Doctrines of the Bible note that John Wesley, made it clear that the view of an entire perfection of holiness only goes as far as: obedience to not engaging in revealed and clearly known sin. John Wesley did not believe that entire sanctification unto absolute holiness would occur ahead of death. This fits with Paul's premise of both the need for our co-operative responsible obedience while working out your own salvation, submitting in obedience to the Holy Spirit's scriptural guidance. (Romans 8:14, 29; Philippians 2:12, 3:14; 1 Thessalonians 5:23)
This major transformation of an individual devoted to Jesus Christ can only happen in a unified relationship while abiding in His Spirit. He taught a parable of the branch and the vine to teach this relational truth. (John 15:5) Christ also spoke of the unification of such Christians abiding in the Spirit as similar to His own relationship with His heavenly Father (referred to Oneness of mind in John 17:21)
The English Puritans described Christian growth as a gradual maturing that begins when we a Justified by Faith in Jesus Christ as our Saviour and Lord – – of saying no to temptations; with a determination to hear and acknowledge the Holy Spirit's life-giving application of scripture, and by active obedience, thereby receiving the power of the Lord to work the growth in holiness in one's life.
The struggle against the flesh which is at enmity with the Spirit begins when we are born again (John 3:3) and continues as Paul outlined in Romans 7:14-25. Spiritual warfare is an ongoing spiritual reality.
Sanctification will never be entirely possible in this lifetime. We will continuously depend on the imputed righteousness of Christ (our Justification when we believed). Ongoingly His imparted righteousness is given to us as we progress in life, refining our character unto nearing perfection, until "this mortal shall put on immortality". (1 Corinthians 15:54)
Nevertheless, Paul's confidence was sure: "I am sure of this, that He who started a good work in you will carry it on to completion until the day of Christ Jesus" (Philippians 1:6). 
One thing is sure. Without the Holy Spirit of God, and His sanctifying presence and power in a relationship with Jesus Christ, it is impossible to ever grow in sanctification unto godliness, unto Christlikeness. 
---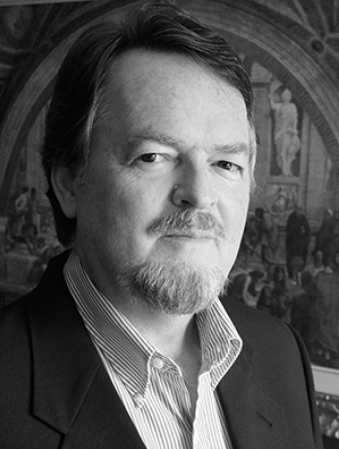 Article posted by Glen R. Jackman, founder of GraceProclaimed.org
Glen has optimized his eldership role to teach the full scope of the New Covenant of Jesus Christ without boundaries.
You can read his testimony.