Humility: a Christian's Primary Representative Virtue
August 8th at 3:28pm
The seat of humility is not to be found in our face, talk, or dress, but in the heart. – Wilhelmus Brakel
I have with great interest read Ralph Waldo Emerson's essays on our potential to be representative men or women as depicted in great and good souls of the past. His profound quotes stir my mind to live on a higher plane: "A great man is always willing to be little." 1
The realm of humility in action is manifested in our relation with our neighbour. Humility is the disposition of the heart of the believer toward his neighbour. By having a correct judgment concerning ourselves we neither elevate ourselves above our neighbours' condition, nor desire or convolute to be elevated by others.
Love for our neighbour is the fountain of all those virtues we are to exercise toward him, but it is humility that adorns these virtues. However excellent the performance of virtue may be, if there is pride in the person who performs this duty, such performance will reek and be entirely without lustre. Therefore, a believer who in the way of holiness wishes to live to the glory of God and render the church honourable must strive to be humble. 2
True humility can only to be found in a Christian believer. Any humility otherwise will prove to be a prideful legalistic charade or the opposite, despondency. An unconverted person is not united to Christ from whom, all virtues issue. It is the Lord who teaches humility and is the example: "Learn of Me; for I am meek and lowly in heart" (Matthew 11:29). A believer has the principle of life in Christ, to learn and live out a victorious representation of the Lord's virtues empowered by His Holy Spirit. (James 1:9 NLT). In fellowship with the Lord Jesus, you'll know Him and behold Him, and in faith be united with Him. Thereby you will learn this from Him and your representative humility will be led by the same Spirit as His. The heart being led by the Spirit is the seat of humility. (Philippians 2:5-11; Romans 8:14 NLT)
The seat of humility is not to be found in our face, talk, or dress, but in the heart. It is also not solely and essentially to be found in the intellect, even though the intellect is functional in the exercise of humility in knowing the nature and beauty of this virtue and presenting it to the will as such. Instead, the essential function of humility is in the will which embraces, loves, and delights itself in this virtue. We are to be like Jesus, that is, "lowly in heart" (Matthew 11:29). 3
I am thankful for the mind of Wilhelmus Brakel, from whom I developed the idea of a Christian being a representative disciple of Christ in manifesting the virtue of humility, with reference to his neighbour, and to the Lord as a servant.
2 Wilhelmus Brakel, The Christian's Reasonable Service, Joel Beeke, Reformation Heritage Books, Grand Rapids
3 ibid
---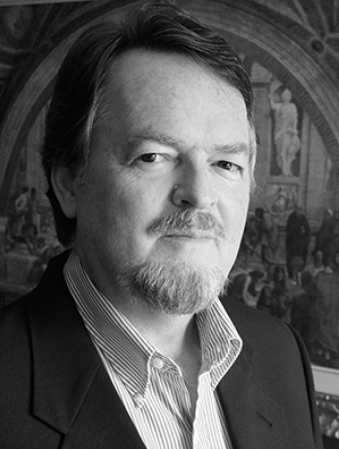 Article posted by Glen R. Jackman, founder of GraceProclaimed.org
Glen has optimized his eldership role to teach the full scope of the New Covenant of Jesus Christ without boundaries.
You can read his testimony.