How do you feel tested by COVID-19?
by Glen Jackman | Posted June 22nd at 6:56pm
For we do not have a high priest who is unable to sympathize with our weaknesses, but one who in every respect has been tempted as we are, yet without sin. Hebrews 4:15
If we feel overwhelmed by this period of uncertainty, I'd like to look at the tests that Jesus went through. Luke 4:1-3 is called "the temptation narrative". But temptation only covers Satan's part, and that is not even the main point of the story. In reality, Satan is a tool of God, and he accomplishes God's purposes here. It is the Spirit who leads Jesus into the wilderness, and God is testing his Son before he embarks on his mission. 
Throughout Luke, God and the Spirit are the prime movers — the Spirit descended on, and God testified about Jesus, God's Son. The viewpoint and the events are of the Trinitarian doctrine which most Protestants agree upon. Jesus the Christ is announced by his Father, empowered by his Spirit, and is victorious over Satan at the very start of his mission. Note the progress of the Synoptics—"sent" by the Spirit in Mark 1:12; "led" by the Spirit in Matthew 4:1; and, a twofold connection, both "led" and "full of" the Spirit.
If one accepts that there is both a God and a demonic realm of evil, there is no reason to deny Jesus telling his followers of just such an attack by Satan. The cosmic war with Satan informs the entire New Testament and permeates every level of it. It is essential that we not only accept the reality of this occurrence. We must order our lives accordingly and conduct ourselves in light of our spiritual warfare against the demonic powers of darkness. 1
Jesus is presented as the "Son of God" during His baptism, His genealogy, and these testing narratives, a unique feature of Luke's contribution to the Jesus story. Jesus undergoes the very testing that Israel experienced in the wilderness and throughout the Old Testament. God tested Abraham in the "binding of Isaac" story (see Genesis 22), Moses in the wilderness of Midian (see Exodus 2–3), and Job throughout his story. Now God is testing Jesus in the desert to prove his faithfulness and obedience, and he succeeds where Israel failed. 
Jesus is the second Adam where he succeeds where Adam failed and provides the strength to overcome (1 Corinthians 15:45-47; Romans 5:12–21). Second, he is the new Moses, with "the high place" (Luke 3:5; Matthew 4:8, "very high mountain") recalling Moses on Mount Nebo, (Deuteronomy 34:1–4), and Satan showing Jesus the world's kingdoms reflecting that passage where God showed Moses the surrounding lands. Jesus' forty-day fast in Luke 4:2 recalls Moses in Exodus 34:28. Third, he is true Israel, the central theme here. Jesus' three responses to Satan are all drawn from Deuteronomy 6–8, where Israel failed the same three tests (see below). Jesus, the Son of God, is the antitype of Israel, God's Son (Exod 4:22; Jer 31:9; Hos 11:1). Jesus suffers the same hunger and misfortunes as Israel and endures the same testing as God's Son. As God's Messiah as well as Son, he overcomes and shows the way to victory when following God. 
And old Israel was tested many times by plagues, and attacks and plundering by other nations, which came as a curse for disobeying the old covenant of the Lord. How does this compare today? We are facing an unprecedented pandemic outbreak (the plague). There is evidence about China's internet hacking to steal the West's copyright secrets and the imprisonment of two  Canadians calling them spies for revenge regarding the Huawei situation (secretive warfare, and plundering). They use tactical lying via every media outlet and we cry racism towards our resident Chinese citizens. However, our Chinese citizens are not to be hassled by anyone who understands civil liberty. In both Canada and the USA, we live in a free county, whereas the noted evils are perpetrated by an unethical communist hardline government which dishonours our doing business with them.
I submit to you that we globally have disobeyed our Lord in Heaven, and it's about time we begin to preach repentance in the churches for our many harms to the planet and others, and our disregard for the New Covenant, given to us by Jesus Christ who overcame the greatest test, death on the cross for you and I. It is quite clear to me that the consequences for disobedience are today similar to the old covenant curses.
1 Osborne, G. R. (2018). Luke. (J. Reimer, E. Ritzema, & D. Thevenaz, Awa Sarah, Eds.) (pp. 104–105). Bellingham, WA: Lexham Press.
---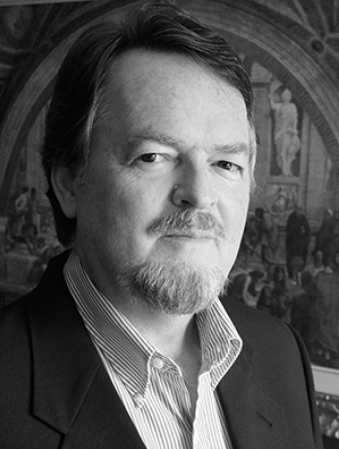 Article posted by Glen R. Jackman, founder of GraceProclaimed.org
Glen has optimized his eldership role to teach the full scope of the New Covenant of Jesus Christ without boundaries.
You can read his testimony.