GOOD ONLY BY THE IMPUTATION of CHRIST'S RIGHTEOUSNESS
by Glen Jackman | Posted November 14th at 6:29pm
Socrates wanted definitions of the good, the true, and the beautiful which for him, was his existential question that even extended to a theological notion. He was being tried for corrupting the youth of Athens, with potential death the penalty. His life hereafter depended on it. Socrates wanted a definition of holiness, regardless of what men or the Greek gods say about it – yet he died without his desired definition.
Definition of Self-Righteousness: For him, a good-natured man is ethically good; thus, the "gods" ought to admire such humans as righteous in and of humankind's inherent being. 
Paul, the apostle, was also in search of definitions. He too desired definitions of the true, the good, and the beautiful. As with Socrates definitions were a matter of life and death. When Paul met Christ, the end of his search had arrived – the quest culminating as he found that Christ was God. Now in scripture alone, he could define himself, his life and all Hebrew history in God. 
Henceforth his mind was entirely subject to the mind of Christ. Paul had found or rather had been found, of God. For him, the true, the good, and the beautiful are what they are by his Creator's and his Redeemer's defined Sovereign ordinance. The holy is holy because God says it is holy.1
His chief concern, was now to learn, unpack and share the mystery of the Gospel. He would see how wonderfully great was the grace of Christ to him. He would realize how great was the love of God. So great that He sent his Son into the world to save — not only him — but many others with him, to be members of the body of Christ. Here was corporate salvation extended to the world.
Here "the gift of grace, which is by one man, Jesus Christ, has abounded unto many" and here "they who receive abundance of grace and of the gift of righteousness will reign in life by one, Jesus Christ" (Romans 5:15, 17). "For he has made him to be sin for us, who knew no sin; that we might be made the righteousness of God in him" (2 Corinthians 5:21). Sinners are constituted righteous by the righteousness of one, even Jesus Christ.
Definition of Christ's Righteousness: As we have just studied, here was imputed righteousness. On this basis, Paul knew, he had found the only true ability to serve his Saviour – the gift of imputed righteousness. As Christ said, without me, you can do nothing. (John 15:5) Herein is the New Covenant entirely unique from all self-righteousness of humankind. Moreover, Christ's Righteousness is entirely dependent on the indwelling Holy Spirit, ministered by Christ our High Priest.
1 Cornelius Van Til (1895–1987),  Common Grace and the Gospel (1977).  Also: A Survey of Christian Epistemology (1969), The Defense of the Faith (1955).
---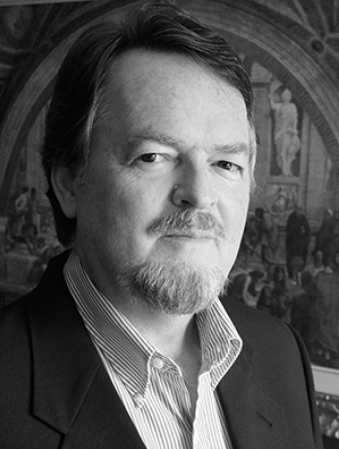 Article posted by Glen R. Jackman, founder of GraceProclaimed.org
Glen has optimized his eldership role to teach the full scope of the New Covenant of Jesus Christ without boundaries.
You can read his testimony.