Faith in Christ by the Power of His Gospel
by | Posted December 7th at 12:15am
What is faith in Jesus Christ? And ought we to believe in Jesus Christ for the saving of our souls?
Faith in Christ is a necessary duty. There is no salvation except in Christ; and without faith in His name, we can obtain none of His precious blessings: "The words of the Amen, the faithful and true witness" who added: "Whoever believes and is baptized will be saved, but whoever does not believe will be condemned." (Rev 3:14; Mark 16:16) If these Words of Christ are true — and they are — who would not desire above all things to know the blessed Lord Jesus Christ, who sits at the right hand of God, since His death, resurrection and ascension; He in whom we are called on to believe? Do we need more motive or encouragement than looking exclusively to Him for the salvation of our soul?
In whom are we to believe?
How shall we believe in Him of whom we have not heard? We cannot trust in Christ for salvation unless assured on unimpeachable evidence that He is able and willing to save us. If He were able but not willing to save, His power would be the object of terror, and not of confidence. If not almighty, His willingness to save would be worthless, for only an omnipotent arm could deliver sinners from the ruins of their fallen condition. But blessed be God, from the writings of the prophets and apostles we have the most perfect assurance of the infinite grace and infinite power of our Lord Jesus Christ. Take the testimony of John, the beloved disciple, who wrote his gospel that we might believe that Jesus Christ is the Son of God, and that believing, we might have life through His name. In its opening sentence he gives such an account of the person of Christ as must convince every unprejudiced reader that our Saviour is the Great God, equal in power and glory with the Father, and therefore "mighty to save."
"In the beginning was the Word." This "Word" was a distinct person from another person who is called God. These two persons do not differ in essence, for the Word who was in the beginning with God, is also God. The Word is in no respect inferior, for He is the Son of the Father, He was the Creator of all things, and "without him was not anything made that was made." If Christ had not been a divine person, He could not have been entrusted with the salvation of our souls.
He is the image of the invisible God, the firstborn of all creation. For by him all things were created, in heaven and on earth, visible and invisible, whether thrones or dominions or rulers or authorities—all things were created through him and for him. And he is before all things, and in him all things hold together. And he is the head of the body, the church. He is the beginning, the firstborn from the dead, that in everything he might be preeminent. For in him all the fullness of God was pleased to dwell, and through him to reconcile to himself all things, whether on earth or in heaven, making peace by the blood of his cross. (Col 1:15-18)
Such is the account which the Scriptures give of Him in whom we are called to believe. They assure us that He is a person truly divine and yet incarnate, having assumed human nature that He might do everything needful for our salvation. Further, they assure us that every saving office belongs to Him by His Father's appointment, and His own voluntary undertaking; that He is the Lamb of God which takes away the sin of the world; a light given to the Gentiles, that He might be God's salvation to the ends of the earth; a King highly exalted, seated on a throne of mercy, that He may dispense in rich abundance spiritual blessings to perishing sinners. In the representations given of the Lord Jesus Christ we find everything fitted to impart perfect confidence in His ability and willingness to save. We behold in Him all divine excellencies, every saving office, an exhaustless fullness of grace and truth, an everlasting righteousness, and a complete salvation, purchased by His precious blood, placed before our view, offered and recommended to our acceptance by the blessed God, the Author of the glorious gospel. What shall we say to these things? Shall we not say with joy and gratitude, "We will trust and not be afraid; for the Lord Yahweh is our strength and our song, and he also is become our salvation."
When we believe in Christ, we give not that glory to another which is due only to God (Ps. 146:3-5). The confidence we place in the Redeemer is not alienated from God. Our justification is through faith in Christ, as Paul shows at great length in Romans; and yet in the same epistle he sometimes speaks of that faith by which we are justified as if it were placed in God the Father: "If you confess with your mouth the Lord Jesus, and believe in your heart that God has raised him from the dead, you will be saved" (Rom. 10:9; 4:24). To believe in Christ as an exalted Saviour is to believe in God, who raised Him from the dead.
We cannot come to Christ without coming to him by the Father via the Son's Word. Alternatively, we cannot come to God but by Jesus Christ (John 14:6). Our realization of belief in Christ is actualized by a calling and wooing of the Spirit, by the eternal name of Jesus the Word, actualized by scriptural teaching, with conviction of righteousness by the calling divine power of the Holy Spirit. (1 Thes. 1:4-5; Rom.1:16-17; 15:13) To re-emphasize: it is the power of God, that brings the gospel to our awareness opening the minds of those he calls by the power of the Holy Spirit. By his power of illumination he opens our minds while covering our sinfulness, unmentioned, as already forgiven and washed away and atoned for though unmerited; moreover the beauty of His righteousness via His Son Jesus Christ flashes before us. Thereby we are smitten by His love – all by the power of His Spirit's presence during our calling, bringing Jesus to the forefront of our minds. This unmerited mercy and love is referred to as Grace.
For I am not ashamed of the gospel, because it is the power of God that brings salvation to everyone who believes: …For in the gospel the righteousness of God is revealed… (Rom.1:16, 17)
The name of Christ is frequently represented as the – object of our faith. By His name is meant the full representation made of Him in Holy Scripture. We cannot believe scripture as the word of truth without believing in Christ. For what is the gospel, but the revelation of Christ as our Saviour; and what is the faith of the gospel, but faith in Him whom it so clearly displays to our view (Rom. 1:16, 17).
The nature of Saving Faith
What is that faith which is so necessary for our salvation, and so highly commended in the Bible? There have been many disputes about the true nature of faith; and yet one would think that the characteristics of this grace that we find in Christ must be fully described in a book which was designed by divine wisdom to be a light to our feet and a lamp to our path.
If the Scriptures do not clearly explain the way of salvation, how can they be a light to guide our feet in the way that leads to life everlasting? We are not to suppose that some men are saved in one way and some in another. "there is salvation in no one else, for there is no other name under heaven given among men by which we must be saved." (Acts 4:12) There is no other way in which we can receive salvation from Jesus but by faith; and there is only one kind of saving faith. How important, therefore, the question, "What is faith in Jesus Christ?" How dangerous to be mistaken on a point of such eternal consequence!
All men do not mean the same thing by the same words relative to faith in Christ.  Calvinists maintain that coming to Jesus is a distinct exercise of the soul being called by the Father — initiating a concomitant and parallel faith to believe — essentially the calling of a soul to Christ, is inseparably connected with faith — both directed by the Word of God as a divine providence. This is based on the truth that firstly we are called to come to Christ by the Father who then imparts believing faith: "Father, I want those you have given me to be with me where I am, and to see my glory" John 17:24
It is, however, of great importance to have clear, precise, and distinct apprehensions of the true nature of faith, that the exercise of our hearts in believing may not be perplexed and encumbered by mistakes or doubts. Besides, if we err simply in words in regard to this grace, we may lead other men into errors of judgment or practice, by conveying to them our sentiments in language to which they may affix very different ideas from our own.
One thing is certain, our faith, if genuine, must be in exact accordance with the word of the truth of the gospel. Hence, in Scripture it is called obedience to the gospel, or the "obedience of faith."
As our study has indicated faith in the Gospel of God, the Father calls us to His Son Jesus Christ, to receive an inheritance of eternal salvation, by the work of the Holy Spirit.
For further study on the trinity see Theology: The Trinity Doctrine Glorifies our Lord Jesus Christ
---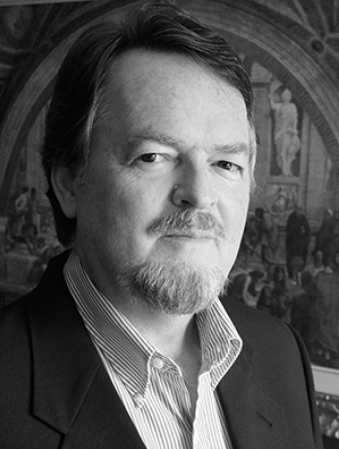 Article posted by Glen R. Jackman, founder of GraceProclaimed.org
Glen has optimized his eldership role to teach the full scope of the New Covenant of Jesus Christ without boundaries.
You can read his testimony.