Discerning the will of God
by Glen Jackman | Posted August 1st at 12:38pm
And so, dear brothers and sisters, I plead with you to give your bodies to God because of all he has done for you. Let them be a living and holy sacrifice—the kind he will find acceptable. This is truly the way to worship him. (Romans 12:1 NLT, 1 Peter 4:2, 2 Timothy 2:21). 
Why would the Apostle Paul begin this chapter with the leading admonition to use our bodily vigour only for godly service, as a holy sacrifice? All unconverted people are Satan's subjects. He seeks to attract and hold people through the lust of the eyes, the lust of the flesh, and the pride of life (1 John. 2:16). The world has its own politics, art, music, religion, amusements, thought-patterns, and lifestyles, and it seeks to get everyone to conform to its culture and customs. It hates nonconformists—like Christ and His followers. Thus Paul urges us not to fall for the allurements of Satan's world order:
Don't copy the behaviour and customs of this world, but let God transform you into a new person by changing the way you think. Then you will learn to know God's will for you, which is good and pleasing and perfect. (Romans 12:2 NLT). 
The above scriptures give three keys for knowing God's will. The first is a yielded body, the second a separated life, and the third a transformed mind.
As Christians, we all want to know God's will. In Romans, chapter 12, the Apostle Paul teaches how we can more easily discern the Holy Spirit's leading day by day. Apostle Paul urges us not to be conformed to this world, or as Phillips paraphrases it: "Don't let the world around you squeeze you into its own mold."
When we come to the kingdom of God, we should abandon the thought-patterns and lifestyles of the world. 1 (Ephesians 2:2) The world (literally, the age we live in) as used here means the society or system that man has built in order to make himself happy without God. It is a kingdom that is antagonistic to God. The god and prince of this world is Satan (2 Corinthians 4:4; John 12:31; 14:30; 16:11).
Christ died to deliver us from this world. The world is crucified to us, and we are crucified to the world. 1 It would be absolute disloyalty to the Lord for believers to love the world. Anyone who loves the world is an enemy of God.
Believers are not of the world any more than Christ is of the world. However, they are sent into the world to testify that its works are evil and that salvation is available to all who put their faith in the Lord Jesus Christ. We should not only be separated from the world; we should be transformed by the renewing of our mind, which means that we should think the way God thinks, as revealed in the Bible. Then we can experience the direct guidance of God in our lives. And we will find that, instead of being distasteful and hard, His will is good and acceptable and perfect. 2
Again the three keys for knowing God's will. The first is a yielded body, the second a separated life, and the third a transformed mind. I like the way this version puts it, as we combine verses 1 and 2:
Dear friends, God is good. So I beg you to offer your bodies to him as a living sacrifice, pure and pleasing. That's the most sensible way to serve God. Don't be like the people of this world, but let God change the way you think. Then you will know how to do everything that is good and pleasing to him. (Romans 12:1-2 CEV) 3
When we keep our body under the discipline of the Holy Spirit's leadership, engaging the mind and will to cooperate with an obedient spirit in covenant agreement with the Lord, we move to persevere in readiness to meet the Lord when he returns on earth to separate those living for Satan in the world, from His own. (1 Thessalonians 5:23, Matthew 24.27, Luke 17:24)
1 Romans 6:5-7
2 MacDonald, W. (1995). Believer's Bible Commentary: Old and New Testaments. (A. Farstad, Ed.) (p. 1728). Nashville: Thomas Nelson.
3The Holy Bible: The Contemporary English Version. (1995). (Ro 12:1–2). Nashville: Thomas Nelson.
---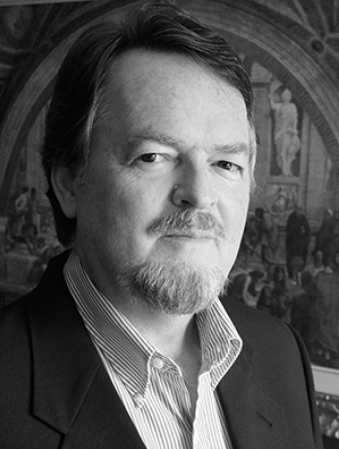 Article posted by Glen R. Jackman, founder of GraceProclaimed.org
Glen has optimized his eldership role to teach the full scope of the New Covenant of Jesus Christ without boundaries.
You can read his testimony.