Why Do Christians Die?
by | Posted December 6th at 11:55pm
Why Do Christians Die? Our treatment of the application of redemption must include a consideration of death and the question of how Christians should view their own death and the death of others. We also must ask what happens to us between the time that we die and the time that Christ returns to give us new resurrection bodies.
1. Death Is Not a Punishment for Christians. Paul tells us clearly that there is "no condemnation for those who are in Christ Jesus" (Rom. 8:1). All the penalty for our sins has been paid. Therefore, even though we know that Christians die, we should not view the death of Christians as a punishment from God or in any way a result of a penalty due to us for our sins. It is true that the penalty for sin is death, but that penalty no longer applies to us—not in terms of physical death, and not in terms of spiritual death or separation from God. All of that has been paid for by Christ. Therefore there must be another reason than punishment for our sins if we are to understand why Christians die.
2. Death Is the Final Outcome of Living in a Fallen World. In his great wisdom, God decided that he would not apply to us the benefits of Christ's redemptive work all at once. Rather, he has chosen to apply the benefits of salvation to us gradually over time (as we have seen in chapters 33–40). Similarly, he has not chosen to remove all evil from the world immediately, but to wait until the final judgment and the establishment of the new heaven and new earth (see chapters 56 and 57). In short, we still live in a fallen world and our experience of salvation is still incomplete.
The last aspect of the fallen world to be removed will be death. Paul says:
Then comes the end, when he delivers the kingdom to God the Father after destroying every rule and every authority and power. For he must reign until he has put all his enemies under his feet. The last enemy to be destroyed is death. (1 Cor. 15:26)
When Christ returns, then shall come to pass the saying that is written: "Death is swallowed up in victory." "O death, where is your victory? O death, where is your sting?" (1 Cor. 15:54–55)
But until that time death remains a reality even in the lives of Christians. Although death does not come to us as a penalty for our individual sins (for that has been paid by Christ), it does come to us as a result of living in a fallen world, where the effects of sin have not all been removed. Related to the experience of death are other results of the fall that harm our physical bodies and signal the presence of death in the world—Christians as well as non-Christians experience aging, illnesses, injuries, and natural disasters (such as floods, violent storms, and earthquakes). Although God often answers prayers to deliver Christians (and also non-Christians) from some of these effects of the fall for a time (and thereby indicates the nature of his coming kingdom), nevertheless, Christians eventually experience all of these things to some measure, and, until Christ returns, all of us will grow old and die. The "last enemy" has not yet been destroyed. And God has chosen to allow us to experience death before we gain all the benefits of salvation that have been earned for us.
3. God Uses the Experience of Death to Complete Our Sanctification. Throughout our Christian lives we know that we never have to pay any penalty for sin, for that has all been taken by Christ (Rom. 8:1). Therefore, when we do experience pain and suffering in this life, we should never think it is because God is punishing us (for our harm). Sometimes suffering is simply a result of living in a sinful, fallen world, and sometimes it is because God is disciplining us (for our good), but in all cases we are assured by Romans 8:28 that "God causes all things to work together for good to those who love God, to those who are called according to His purpose" (NASB).
The positive purpose for God's discipline is clear in Hebrews 12, where we read:
The Lord disciplines him whom he loves … He disciplines us for our good, that we may share his holiness. For the moment all discipline seems painful rather than pleasant; later it yields the peaceful fruit of righteousness to those who have been trained by it. (Heb. 12:6, 10–11)
Not all discipline is in order to correct us from sins that we have committed; it can also be allowed by God to strengthen us in order that we may gain greater ability to trust God and resist sin in the challenging path of obedience. We see this clearly in the life of Jesus, who, though he was without sin, yet "learned obedience through what he suffered" (Heb. 5:8). He was made perfect "through suffering" (Heb. 2:10). Therefore we should see all the hardship and suffering that comes to us in life as something that God brings to us to do us good strengthening our trust in him and our obedience, and ultimately increasing our ability to glorify him.
Consequently, we should view the aging and weakness and sometimes sickness leading up to death as another kind of discipline that God allows us to go through in order that through this process our sanctification might be furthered and ultimately completed when we go to be in the Lord's presence.
Consider that when we accept Christ and believe in Him and are led by the Holy Spirit, we have this comforting scripture — to abide with Him whilst he is our High Priest in heaven: "But God, who is rich in mercy, for his great love wherewith he loved us, even when we were dead in sins, hath quickened us together with Christ, (by grace ye are saved;) and hath raised us up together, and made us sit together in heavenly places in Christ Jesus: that in the ages to come he might shew the exceeding riches of his grace in his kindness toward us through Christ Jesus. For by grace are ye saved through faith; and that not of yourselves: it is the gift of God."  —  Ephesians 2:4-8 KJV
The challenge that Jesus gives to the church in Smyrna could really be given to every believer: "Be faithful unto death and I will give you the crown of life" (Rev. 2:10). Paul says his goal in life is that he may become like Christ: "that I may know him and the power of his resurrection, and may share his sufferings, becoming like him in his death" (Phil. 3:10). Paul thought about the way in which Jesus died, and made it his goal to exemplify the same characteristics in his life when it came time for him to die—that in whatever circumstances he found himself, he, like Christ, would continue obeying God, trusting God, forgiving others, and caring for the needs of those around him, thus in every way bringing glory to God even in his death. Therefore when in prison, without knowing whether he would die there or come out alive, he could still say, "it is my eager expectation and hope that I shall not be at all ashamed, but that with full courage now as always Christ will be honored in my body, whether by life or by death" (Phil. 1:20). The understanding that death is not in any way a punishment for sin, but simply something God brings us through in order to make us more like Christ, should be a great encouragement to us. It should take away from us the fear of death that haunts the minds of unbelievers (cf. Heb. 2:15). Nevertheless, although God will bring good to us through the process of death, we must still remember that death is not natural; it is not right; and in a world created by God it is something that ought not to be. It is an enemy, something that Christ will finally destroy (1 Cor. 15:26).
4. Our Experience of Death Completes Our Union With Christ. Another reason why God allows us to experience death, rather than taking us immediately to heaven when we become Christians, is that through death we imitate Christ in what he did and thereby experience closer union with him. Paul can say that we are fellow heirs with Christ "provided we suffer with him in order that we may also be glorified with him" (Rom. 8:17). And Peter tells his readers not to be surprised at the fiery testing that comes on them, but encourages them, "rejoice in so far as you share Christ's sufferings that you may also rejoice and be glad when his glory is revealed" (1 Peter 4:13). As we noted above, such union with Christ in suffering includes union with him in death as well (see Phil. 3:10). Jesus is the "pioneer and perfecter of our faith" (Heb. 12:2), and we follow after him as we run the race of life. Peter writes, "Christ also suffered for you, leaving you an example, that you should follow in his steps" (1 Peter 2:21).
5. Our Obedience to God Is More Important Than Preserving Our Own Lives. If God uses the experience of death to deepen our trust in him and to strengthen our obedience to him, then it is important that we remember that the world's goal of preserving one's own physical life at all costs is not the highest goal for a Christian: obedience to God and faithfulness to him in every circumstance is far more important. This is why Paul could say, "I am ready not only to be imprisoned but even to die at Jerusalem for the name of the Lord Jesus" (Acts 21:13; cf. 25:11). He told the Ephesian elders, "I do not account my life of any value nor as precious to myself, if only I may accomplish my course and the ministry which I received from the Lord Jesus, to testify to the gospel of the grace of God" (Acts 20:24). It was this conviction—that obedience to God is far more important than the preservation of life—that gave Paul courage to go back into the city of Lystra after he had just been stoned and left for dead (Acts 14:20), and then return there again shortly thereafter (Acts 14:21–22). He endured many sufferings and dangers (2 Cor. 11:23–27), often risking his life, in order to obey Christ fully. Therefore he could say at the end of his life, with a note of great triumph, "The time of my departure has come. I have fought the good fight I have finished the race, I have kept the faith" (2 Tim. 4:6–7). This same conviction empowered Old Testament saints to accept martyrdom rather than sin: "Some were tortured, refusing to accept release, that they might rise again to a better life" (literally, "that they might obtain a better resurrection," Heb. 11:35). This conviction also gave Peter and the other apostles courage, when facing the threat of death, to say, "We must obey God rather than men" (Acts 5:29). Certainly this was the point of Jesus' command to the church at Smyrna, "Be faithful unto death and I will give you the crown of life" (Rev. 2:10). We also read that there will be rejoicing in heaven when the faithful saints have conquered the devil "by the blood of the Lamb and by the word of their testimony, for they loved not their lives even unto death" (Rev. 12:11). The persuasion that we may honor the Lord even in our death, and that faithfulness to him is far more important than preserving our lives, has given courage and motivation to martyrs throughout the history of the church. When faced with a choice of preserving their own lives and sinning, or giving up their own lives and being faithful, they chose to give up their own lives—"they loved not their lives even unto death" (Rev. 12:11). Even in times where there is little persecution and little likelihood of martyrdom, it would be good for us to fix this truth in our minds once for all, for if we are willing to give up even our lives for faithfulness to God, we shall find it much easier to give up everything else for the sake of Christ as well.
B. How Should We Think of Our Own Death and the Death of Others?
1. Our Own Death. The New Testament encourages us to view our own death not with fear but with joy at the prospect of going to be with Christ. Paul says, "We would rather be away from the body and at home with the Lord" (2 Cor. 5:8). When he is in prison, not knowing whether he will be executed or released, he can say: For to me to live is Christ, and to die is gain. If it is to be life in the flesh, that means fruitful labor for me. Yet which I shall choose I cannot tell. I am hard pressed between the two. My desire is to depart and be with Christ for that is far better. (Phil. 1:21–23) We also read John's word in Revelation, "And I heard a voice from heaven saying, 'Write this: Blessed are the dead who die in the Lord henceforth.' 'Blessed indeed,' says the Spirit, 'that they may rest from their labors, for their deeds follow them!' " (Rev. 14:13). Believers need have no fear of death, therefore, for Scripture reassures us that not even "death" will "separate us from the love of God in Christ Jesus our Lord" (Rom. 8:38–39; cf. Ps. 23:4).
In fact, Jesus died in order that he might "deliver all those who through fear of death were subject to lifelong bondage" (Heb. 2:15). This verse reminds us that a clear testimony to our lack of fear of death will provide a strong witness for Christians in an age that tries to avoid talking about death and has no answer for it.
2. The Death of Christian Friends and Relatives. While we can look forward to our own death with a joyful expectation of being in Christ's presence, our attitude will be somewhat different when we experience the death of Christian friends and relatives. In these cases we will experience genuine sorrow—but mixed with joy that they have gone to be with the Lord. It is not wrong to express real sorrow at the loss of fellowship with loved ones who have died, and sorrow also for the suffering and hardship that they may have gone through prior to death. Sometimes Christians think it shows lack of faith if they mourn deeply for a brother or sister Christian who has died. But Scripture does not support that view, because when Stephen was stoned, we read that "Devout men buried Stephen, and made great lamentation over him" (Acts 8:2). If there ever was certainty that someone went to be with the Lord, it occurred in the case of Stephen. As he died, he said, "Behold, I see the heavens opened, and the Son of man standing at the right hand of God" (Acts 7:56). Then when he was dying, he prayed, "Lord Jesus, receive my spirit," and, "Lord, do not hold this sin against them" (Acts 7:59–60). And this occurred in Jerusalem, with all the apostles still present, those apostles who had seen Jesus himself after he had been raised from the dead. There was no lack of faith on anyone's part that Stephen was in heaven experiencing great joy in the presence of the Lord. Yet in spite of this, "Devout men buried Stephen, and made great lamentation over him" (Acts 8:2). Their sorrow showed the genuine grief that they felt at the loss of fellowship with someone whom they loved, and it was not wrong to express this sorrow—it was right. Even Jesus, at the tomb of Lazarus, "wept" (John 11:35), experiencing sorrow at the fact that Lazarus had died, that his sisters and others were experiencing such grief, and also, no doubt, at the fact that there was death in the world at all, for ultimately it is unnatural and ought not to be in a world created by God. The Ephesian elders, whom Paul had taught personally for three years, later "wept and embraced Paul and kissed him, sorrowing most of all because of the word he had spoken, that they should see his face no more" (Acts 20:37–38). And Paul himself, in the same letter in which he expressed such a desire to depart from this life and be with Christ, said that if Epaphroditus had died, he himself would have had "sorrow upon sorrow" (Phil. 2:27). Moreover, King David, the man after God's own heart, the man who in his psalms frequently spoke of living forever with God, nonetheless had great sorrow when he learned that Saul and Jonathan had died (2 Sam. 1:11–27). Nevertheless, the sorrow that we feel is clearly mingled with hope and joy. Paul does not tell the Thessalonians that they should not grieve at all concerning their loved ones who have died, but he writes, "that you may not grieve as others do who have no hope" (1 Thess. 4:13)—they should not grieve in the same way, with the same bitter despair, that unbelievers have. But certainly they should grieve. He assures them that Christ "died for us so that whether we wake or sleep we might live with him" (1 Thess. 5:10), and thereby encourages them that those who have died have gone to be with the Lord. That is why Scripture can say, "Blessed are the dead who die in the Lord henceforth … that they may rest from their labors" (Rev. 14:13). In fact, Scripture even tells us, "Precious in the sight of the Lord is the death of his saints" (Ps. 116:15). Therefore, though we have genuine sorrow when Christian friends and relatives die, we also can say with Scripture, "O death, where is your victory? O death, where is your sting?… Thanks be to God, who gives us the victory through our Lord Jesus Christ" (1 Cor. 15:55–57). Though we mourn, our mourning should be mixed with worship of God and thanksgiving for the life of the loved one who has died. Worship is especially important at this time, as we see in the examples of David and of Job. When David's child died, he stopped praying for the child's health, and worshiped God: "Then David arose from the earth, and washed, and anointed himself, and changed his clothes; and he went into the house of the Lord, and worshiped" (2 Sam. 12:20). Similarly, when Job heard of the death of his ten children, Then Job arose, and rent his robe, and shaved his head, and fell upon the ground, and worshiped. And he said, "Naked I came from my mother's womb, and naked shall I return; the Lord gave, and the Lord has taken away; blessed be the name of the Lord." (Job 1:20–21)
---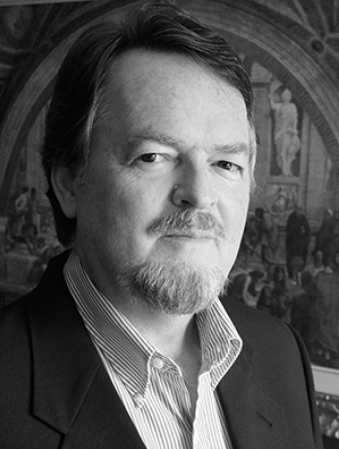 Article posted by Glen R. Jackman, founder of GraceProclaimed.org
Glen has optimized his eldership role to teach the full scope of the New Covenant of Jesus Christ without boundaries.
You can read his testimony.